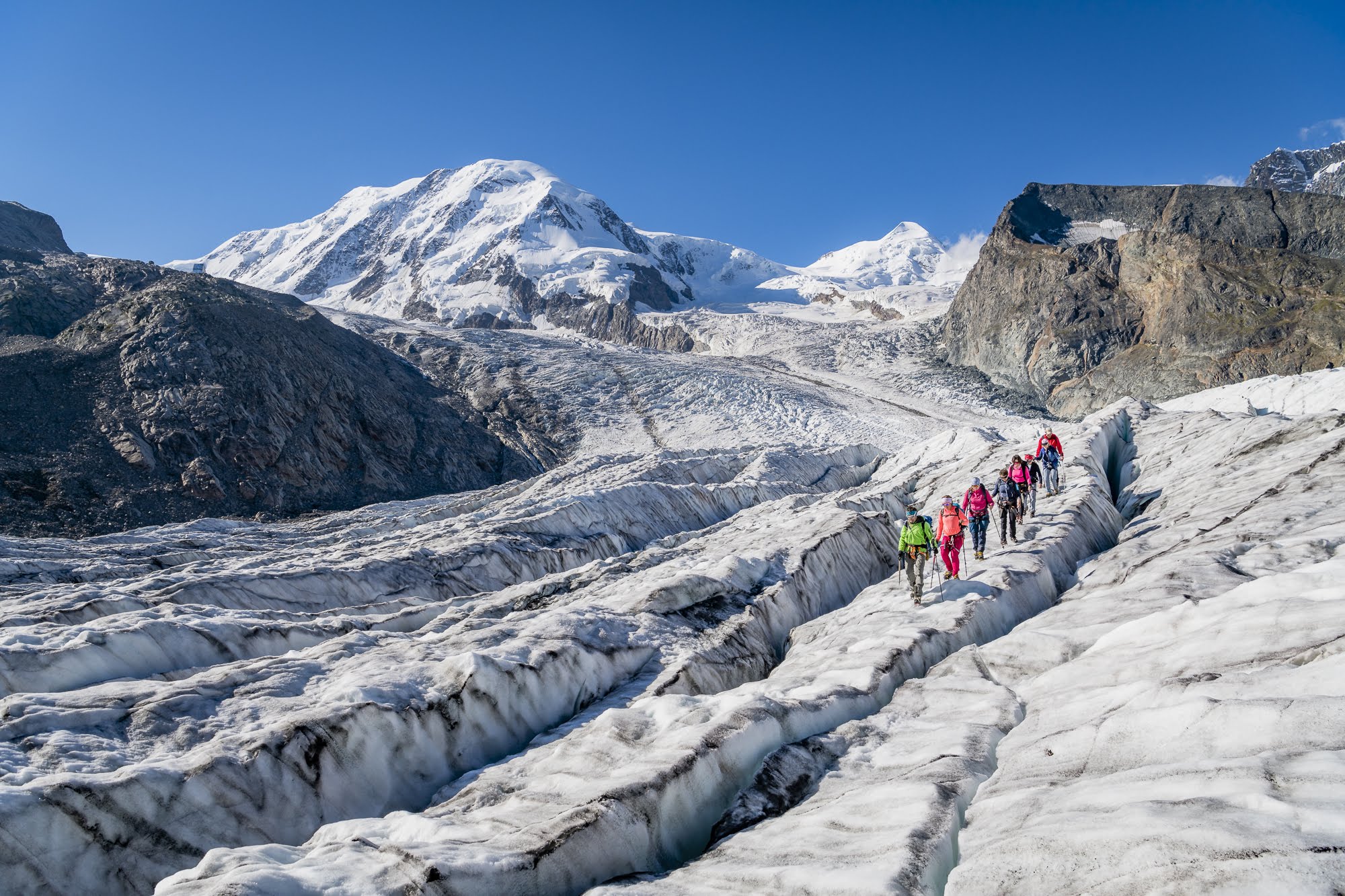 bergpunkt
The Swiss Alpine School
bergpunkt is one of the leading Swiss Alpine Schools. We have been passionate about mountain sports for almost 20 years. We aspire to share our knowledge and passion with all our guests.
Join us for basic mountaineering training courses for beginners, coaching for advanced climbers, avalanche courses and multi-day glacier crossings for skiers, ski mountaineering experiences and classic alpine climbs.
In small groups, you receive individual attention by our guides. Giving you a safe and authentic experience is our highest aim.
Note: Most of our guests are Swiss. That's why our website is only available in German. Most of our guides are English speaking though, and are happy to also share their knowledge in English during the courses. Call us or send an email if you have any questions.
Our most popular courses and tours
Mountain stories and gallery
Find inspiration in our blog with stories, background knowledge and many tour tips by our guide Dani Silbernagel. This content is, however, only in German. In our gallery you find photos made by our guests and guides on the latest tours - no German skills needed here!
Agenda
Find your tour or course in our programme. Our office team is ready to help, if you have any questions.
Im Moment sind hier keine Events ausgeschrieben